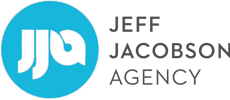 New Speakers – March 2015
Richard Peddie – Richard is the former President & CEO of Maple Leaf Sports and Entertainment. He took the organization through a period of enormous growth. He documented his experiences with MLSE as well as TSN, Pillsbury and other blue-chip brands in his 2013 bestselling book, Dream Job. Later this summer, he will be releasing a new book on Leadership.
JJA Speaker Profile: Richard Peddie
Michael "Pinball" Clemons – He was known as a player who made up what he lacked in size with heart. And since his retirement, Clemons has been inspiring audiences around the country through his energetic, passionate and heartfelt talks. In addition to his keynoting, he serves as the Vice Chairman of the Toronto Argonauts.
JJA Speaker Profile: Michael "Pinball" Clemons
Jeremy Miller – Jeremy's most recent book 'Sticky Branding' opened at #1 on the Canadian Non-Fiction Globe & Mail Bestseller list. For Jeremy, branding is deeply personal. After watching his family's business nearly hit rock bottom, he was forced to intervene and make some difficult decisions. He concluded it was a failure of a brand more than anything else; and after revamping it, within a year the company turned the corner to rapid growth.
JJA Speaker Profile: Jeremy Miller
Erin Treloar – Erin is the Founder and CEO of RAW Beauty Talks, an organization that seeks to help women find confidence in their unique beauty as well as advocates for transparency in media. Recently she launched a petition advocating for the reduction of photoshop use in magazine shoots; it has received several thousand signatures to date.
JJA Speaker Profile: Erin Treloar