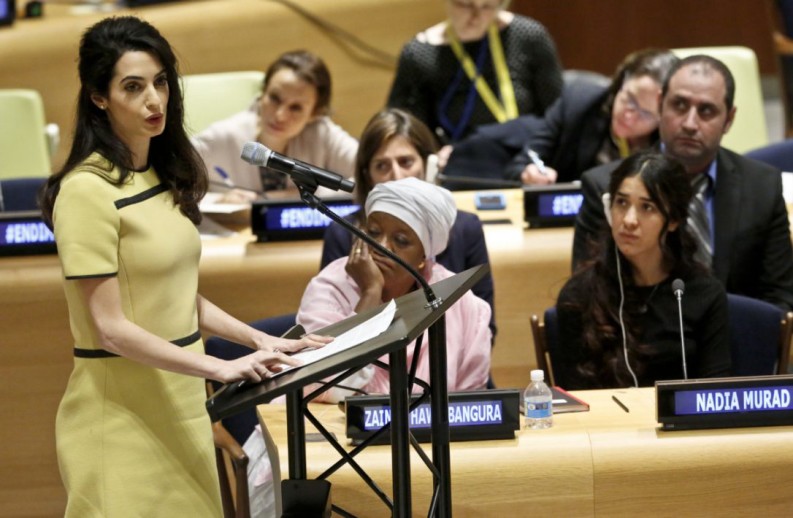 What's going on in the event world: March Recap
TL;DR: Garth Brooks and Joe Biden at SXSW, the subtle takeover of RFID, the TED Talk you HAVE to watch, and the media coverage of Amal's UN speech vs. her baby bump.
_______________________

South by Southwest – come for the tech, music and BBQ – stay for the speeches
SXSW in Austin, Texas gets a lot of buzz for its tech, music, and movies that it puts on the map every year in March. However keynote speeches have become a big part of the fest in recent years – and it's only getting bigger. This year, some of the keynoters included VP Joe Biden and country legend Garth Brooks. Click here for the full article.
Bring Your Event Into The Future with RFID.
The days of the conference lanyard may soon be over. Major conferences, music festivals and concerts are beginning to slowly switch over to RFID technology and identification, which makes events card-less, cashless, and if used properly, seamless. Read the full article here.
Speaking Skill – Pro Tip.
When addressing an audience (whether in a meeting of 5 or auditorium of 500) look in one direction and hold eye contact thru your entire point, only change direction of your eyes when you are moving on to the next sentence of your talk. This is helpful is making really convincing statements with your audience.
Who we're watching…
It's been the greatest pleasure to begin working with comedian Kevin Breel, who delivered one of the most viewed TED talks of all time at the age of 19 about his battle with depression. It's a must watch talk if you've not already seen it.
WTF: How The Media Covered A Great Amal Clooney Speech.
Amal Clooney recently gave an inspiring, beautiful speech at the United Nations where she discussed human rights issues stemming from the destruction of Daesh/ISIS in Iraq. Of course, much media coverage tended to focus on other things like her baby bump and her outfit.